Music brings us together in worship
Our Worship and Praise team has a very special place in our service. They are instrumental in creating an atmosphere of God and spiritual liberation. On our many Evangelistic Campaigns, it is essential to let the worship flows.
Through dance, worship and music the demons flying away.
Solomon who is our worship leader at our Campaigns are even witnessing radical repentance. He was originally a very famous pop star in Tanzania – where life was filled with drink, drugs and concerts. One day God miraculously met him and he surrendered his life to Jesus and know serve him with all his heart.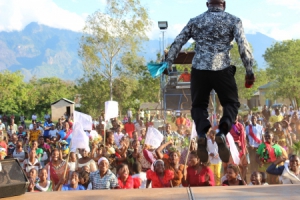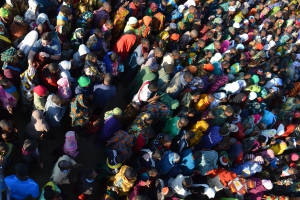 Church
In our church New Life City Church the songs, praise og worship also fills a great role and the Worship and Praise team helps to fill the atmosphere with their dancing worship. We also have several choir every Sunday singing to African rhythms and creates celebration, joy and spiritual presence. You are welcome to join us.